In just a few day we'll be enjoying one crazy, joyful, crafting weekend!
It's the SOC Anniversary Cyber Celebration!
You'll have the opportunity to be challenged, crop til you drop, win great prizes all in the comfort of your own home or with a group of your crafty friends!
3 days of cropping, laughter and creativity! The fun begins on Friday, October 25 thru Sunday October 27, 2013!
(Class links/pdfs/videos will be provided for access at your leisure and for later dates, if you cannot attend or cannot finish your projects this weekend)
Here is how it will work:
On Friday you will receive an email with links to our fun, forum and gallery where you can chat and share with other attendees and view their works of heart.

You'll also receive links/downloads/pdfs/videos of 3 AWESOME classes, that you can choose to work on immediately or complete at your leisure. They are yours to keep and save for access whenever you like.

You'll receive a fun sketch, list of supplies and links so you can join the fun during the Friday Night Scrapbook Pajama Party, where we will scrapbook together!

Saturday, you'll continue to chat and share with your classmates in the forum and gallery and you'll receive 3 additional AMAZING classes, delivered to your inbox that you can work on right away or save for a rainy day. The choice is yours.

You'll be encourage to share what you have created and you can also encourage others...while they of course, encourage you!

Then on Sunday, you'll receive your MAGNIFICENT Mixed Media Canvas class, that you are sure to want to start right away! Hey...but if you don't have time, remember it's yours and you can access whenever you like for your creative enjoyment.

You'll be entered all weekend long to win some GREAT prizes!
Doesn't this sound like a FANTASTIC weekend? Aren't you excited to get the chance to be a part of the fun!

Your entry into this CRAFTY, CREATIVE, AWESOME weekend is only $10!
Celebrate and support SOC and get CRAFTY at the same time!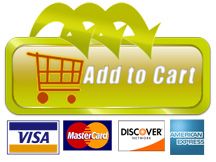 I hope to see you there!
PLEASE NOTE: Creative Circle Members
receive this at no additional charge. No need to sign up. You're in!